Problem
In Steinberg Download Assistant on Windows, installations fail. When clicking on an "Install" button, the following error occurs: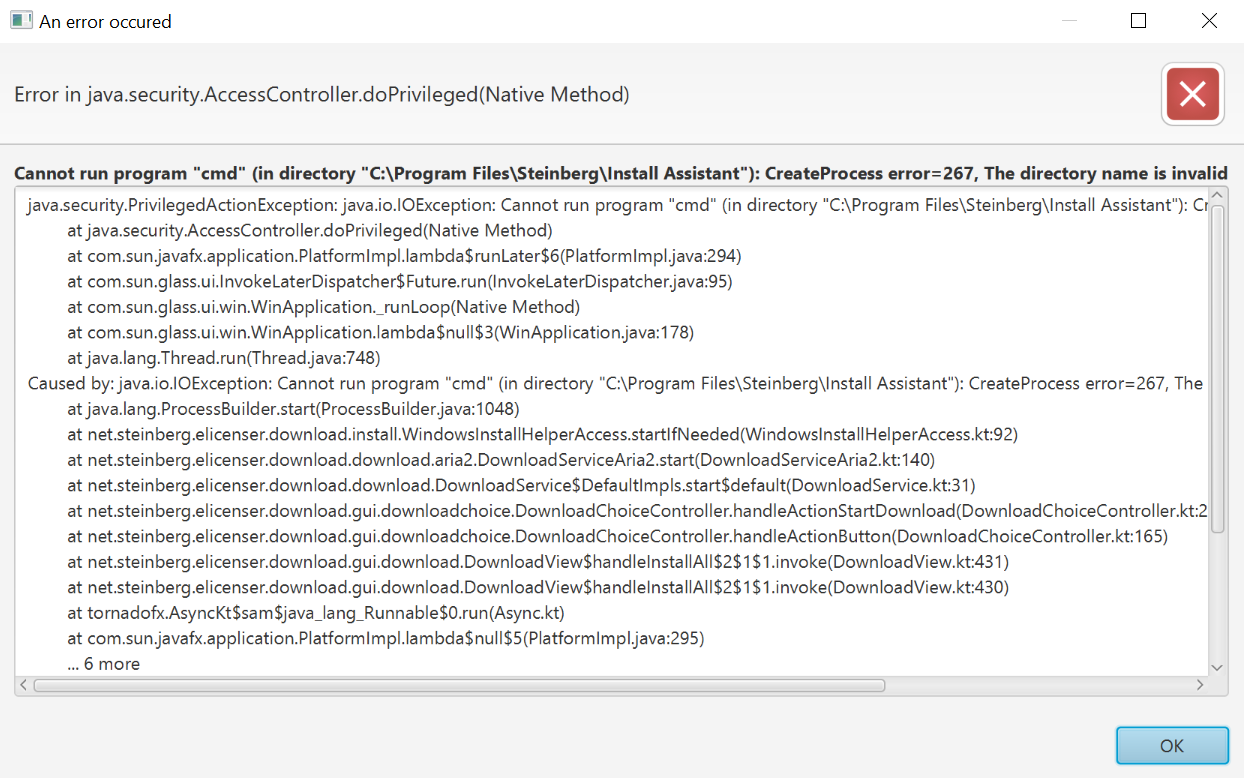 An error occured / Error in java.security.AccessController.doPrivileged(Native Method) / Cannot run program "cm" (in directory "C:\Program Files\Steinberg \Install Assistant"): CreateProcess error=267, The directory name is invalid
Furthermore, this alert might appear each time the Steinberg Download Assistant is being started:
"Updating 'Steinberg Install Assistant' (2MB)"
Solution
Please close the Steinberg Download Assistant.

Download and run this installer: steinberg.net/sia-win
It may be required to select "reinstall" in the installation dialog.

Open the Steinberg Download Assistant.
Installations will now be possible again.