Problem
The installation of content on macOS fails. An error message appears.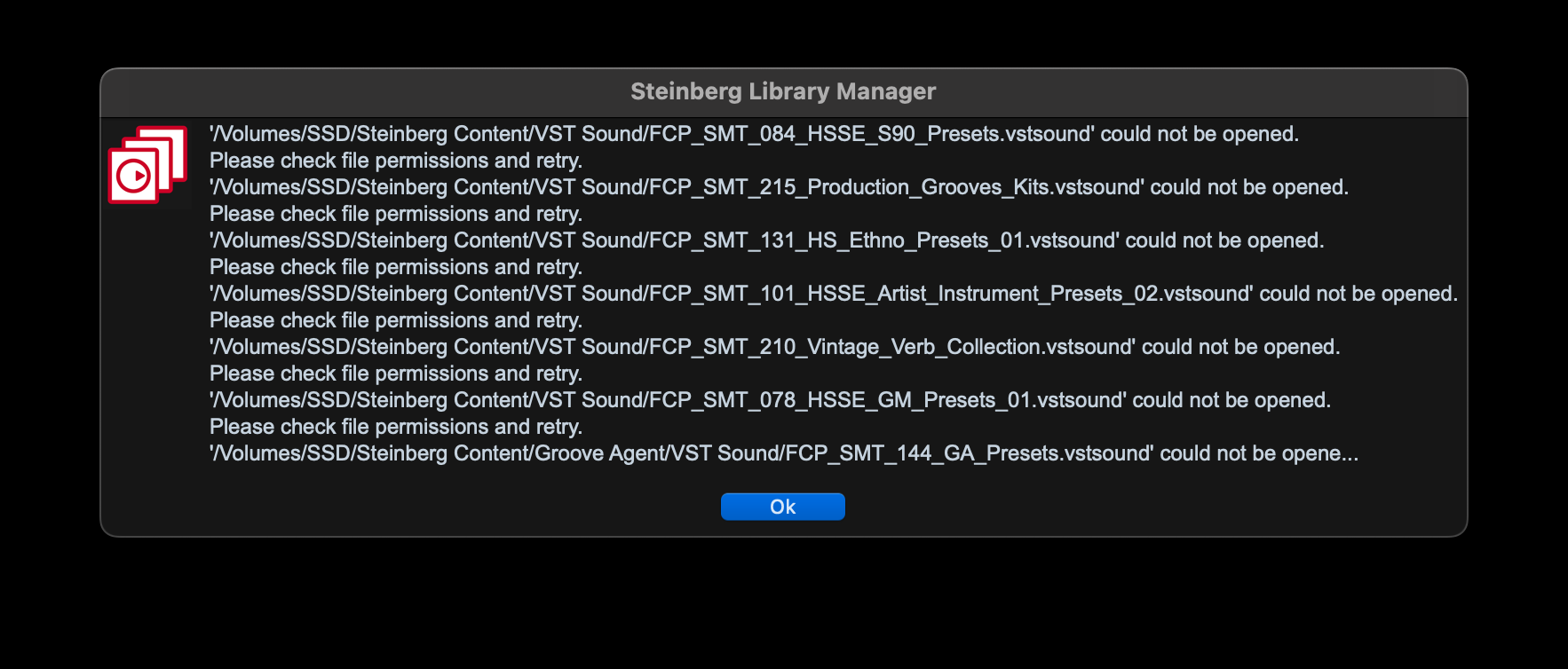 ...*.vstsound could not be opened.
Background
This problem seems to occur only when the target volume is an external disk connected to a computer running macOS.
Workaround
Please follow these steps:
Open the download folder defined in the Steinberg Download Assistant.
The default location is: /Users/Your Username/Downloads/Steinberg/OSX/
Inside the OSX folder, open the folder that belongs to the content you've tried to install.
Copy the downloaded vstsound file to the desired location on the external hard drive.
Repeat this for other vstsound files you want to install on the external hard drive.
Once all files have been copied completely, double-click one of the vstsound files.
The Steinberg Library Manager opens.
Enable the option "Register in Place". This means, the file(s) will not be moved, but registered.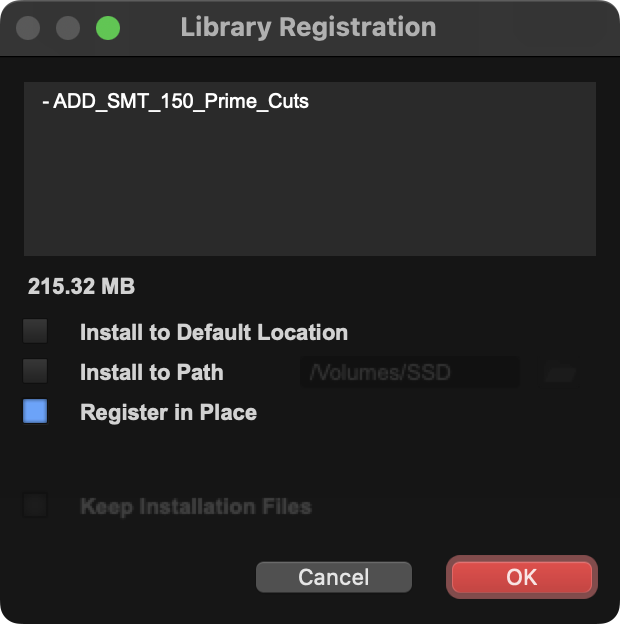 Click OK to finish the installation.
The Steinberg Library Manager confirms the installation by prompting "VST Sounds registered successfully".
This installation issue is currently investigated and will be fixed as soon as possible.