Problem
During the eLicenser Control Center installation the message "eLicenser Control is not optimized for your Mac" appears.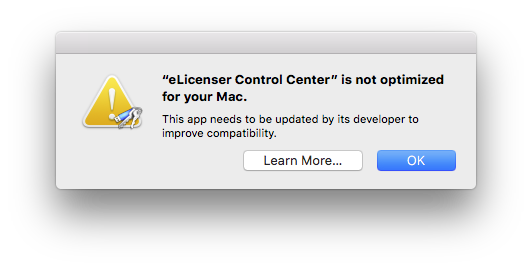 Cause
Starting with macOS 10.13.4, Apple starts to fade out the support for 32-bit applications. All applications should be updated for 64-bit compatibility. Clicking on "Learn more..." provides more information on the topic.
Solution

Please update the eLicenser Control Center to version 6.11.2.4228 or newer. A download link can be found on this page.