When using some Windows laptops by companies like MusicXPC, Lenovo and others, there is a shortcut option to flip the screen by 90, 180 and 270 degrees via a shortcut Ctrl + Alt + up/down/left/right arrows.

The up/down option conflicts with a shortcut in Dorico note input for moving notes by an octave.  It also means that you can't assign that shortcut to anything should you wish to in Cubase.

Turning the option off in the graphics driver control panel does not enable the shortcut in another application.

To use this shortcut in other applications such as Dorico you have to remap the shortcut in the graphics driver control panel Preferences > Keyboard shortcuts - see screenshot for example.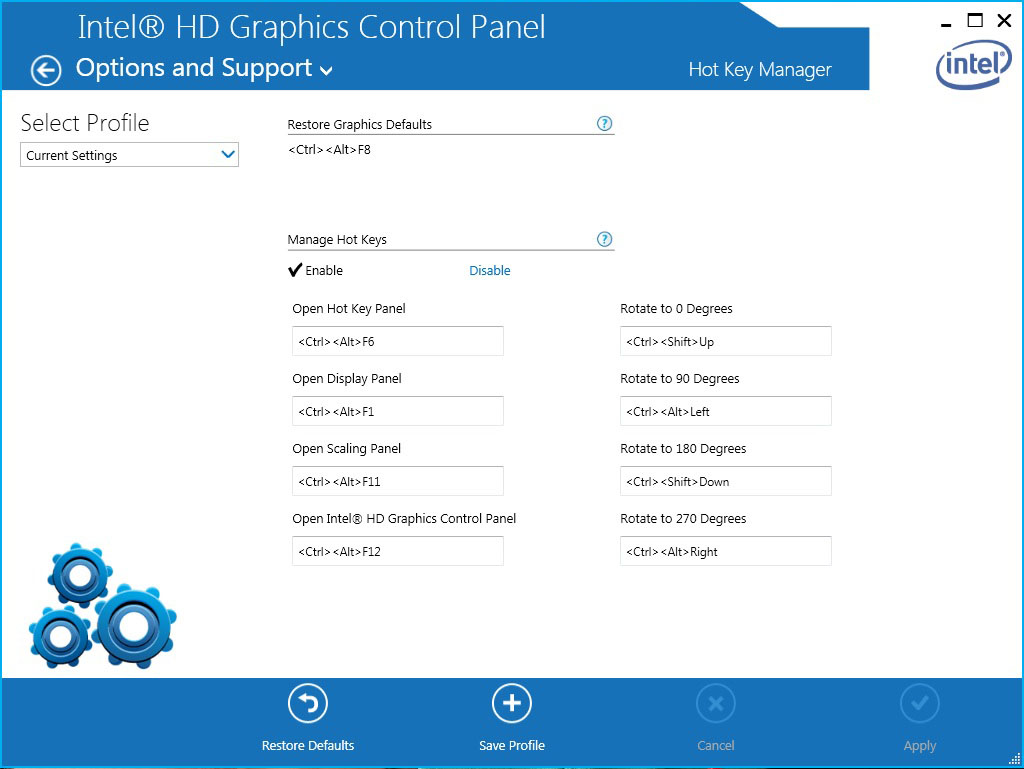 Simply map the shortcut to any other key combination that you don't use for something else.  Then you can use the Ctrl + Alt + up/down shortcuts in Dorico.

You may also then wish to turn the option off so that you don't accidentally flip the screen in the future.