Problem
On some Windows systems, the new FLUX wavetable synthesizer is not available in HALion Sonic SE 3 after the Cubase 9.5 installation.
Cause
This issue only occurs if the HALion Sonic SE 3 free player is installed on the system as well.
Workaround
Please start the Cubase 9.5 installation again and choose the entry "HALion Sonic SE" and "reinstall".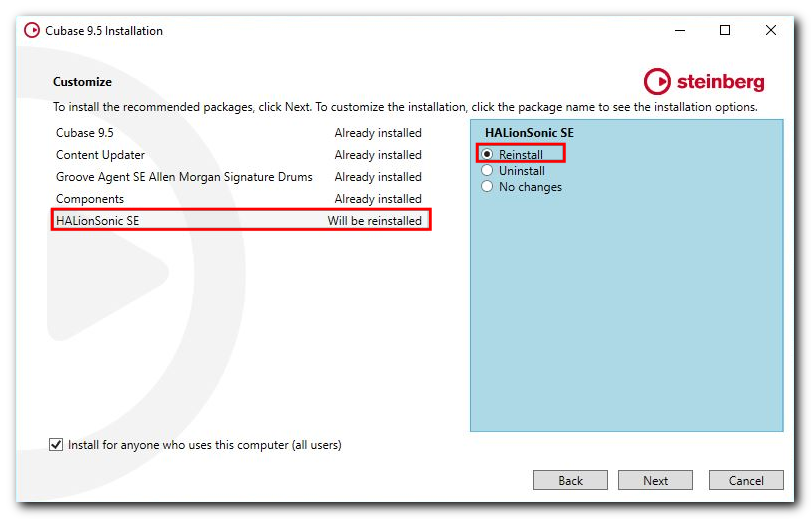 After the installation process, HALion Sonic SE 3 and FLUX should be installed correctly.