Cubase 11 for Windows introduces per-monitor DPI-awareness and scaling according to the scaling factor defined in Window's display settings.
The application is DPI-aware and automatically rescales across monitors having different resolutions.
Some plug-ins, especially VST2 and older builds, might not support HiDPI.
Therefore, an option to resize the plug-in window has been added to the plug-in toolbar: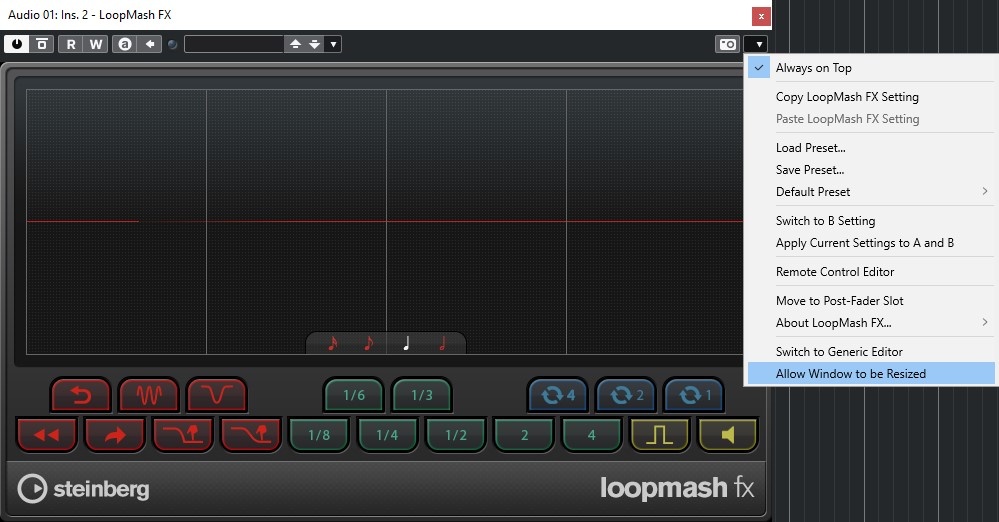 This option scales the plug-in so that the size looks correct on high resolution displays (e.g. 4K).
However, there are known issues with some plug-ins using OpenGL or explicitly ignoring rescaling from the host. Window rescaling in Cubase cannot fix this.
The outcome of enabling 'Allow Window to be resized' on these plug-ins will be a frame of the correct size, with the plug-in UI looking tiny in a corner of the frame and the remaining portion of the VST window being blank (usually black).
Many VST vendors already provide DPI-aware plug-ins, while others are in the process of updating their software.
If you rely on plug-ins that do not offer DPI-aware versions yet, you should contact the corresponding VST vendor(s) and may consider the following options:
Use the generic plug-in editor: Right-click on the plug-in toolbar ▸ Switch to Generic Editor
Switch off HiDPI mode in Cubase's Preferences ▸ General.
Use the plug-in without enabling window resizing and live with the tiny size.
Use the plug-in on a secondary HD monitor, if available.