With Cubase 11, the 'Usage Logging' feature has been introduced. It is available in Nuendo now as well.
In case you encounter problems when using the application, you may choose to enable the option, so that you can provide detailed information about what you did, when asking for help in customer support. This may speed up the identification of the causes for the trouble, enabling us to help you better and faster to solve the problem.
The 'Usage Logging' Preference is by default disabled. The preference can be enabled and disabled at any time. The log files are NOT sent automatically to Steinberg. We recommend you send these log files only to Steinberg Support.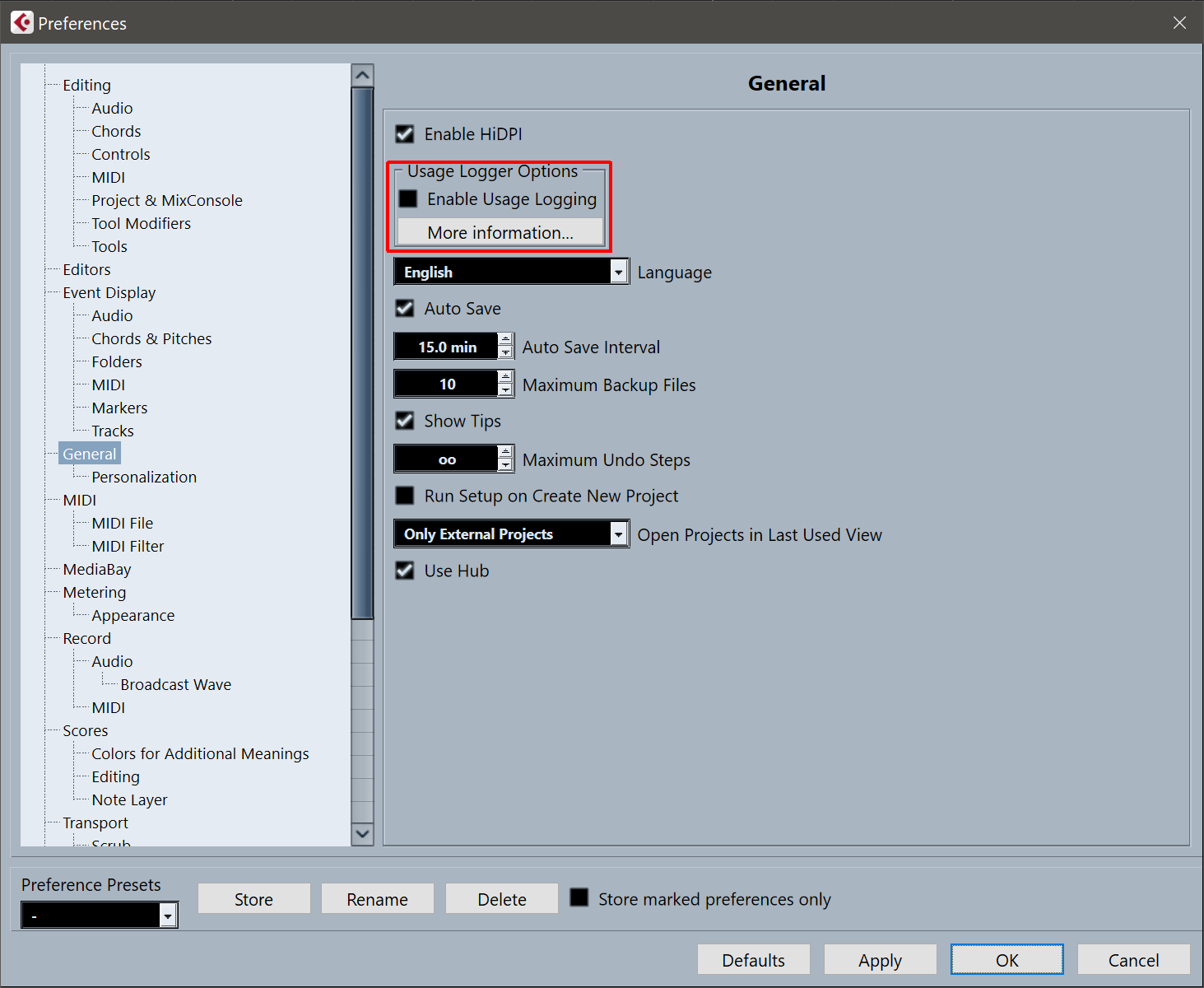 The Usage Logger logs the following information about the application on your computer:
What you are doing within the application, including where you click on, what actions and commands you trigger, which windows and dialogs you open

What are the characteristics of the projects you are working on, including how many tracks you use, how many events you have and which plugins are used

Which environment the application is running in, including the computer, the operating system, language settings, connected periphery and other hardware and installed audio-, video- and midi-related plug-ins and drivers

Time, date and duration of application usage
The following information is explicitly not logged within these logs:
Your melodies or chord progressions

Location

Other installed software, not related to the usage of this application

Other files on your storage media
For each time you run the application, an individual log will be created. These log files can be found within the following folder:
Windows: %LocalAppData%/Steinberg/usagelogger

Mac OS: ~/Library/Logs/Steinberg/usagelogger