Problem
A UR-C audio interface (UR22C, UR44C, UR816C) connected to a Type-A port is working in 'High-Speed (USB 2.0)' mode only, even though the Yamaha Steinberg USB Driver control panel shows that 'USB Mode' is set to 'SuperSpeed (USB 3.1 Gen 1)'.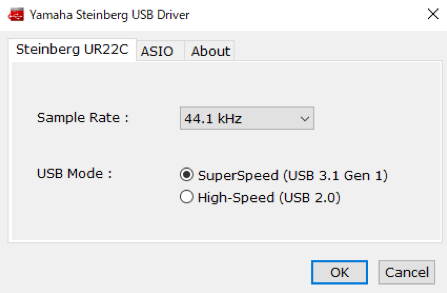 control panel on Windows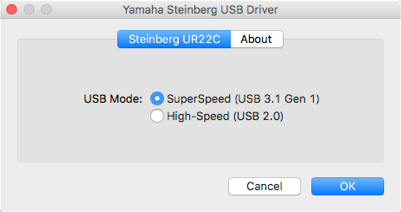 control panel on macOS

Background
Due to the physical design of USB 3.0 Type-A ports it can happen that an electrical connection for USB 2.0 is established when a powered USB 3.0 device is being connected.


Solutions
Switch off your audio interface before connecting it with your computer.
Connect the USB cable to the computer first. Only afterwards, connect the other end of the cable to your audio interface.
Use an USB-C cable, if possible.