Problem
Cubase does not follow the scaling set in Windows under 'Control Panel > Appearance and Personalisation > Display > Make text and other items larger or smaller'. The graphical user interface of Cubase stays unscaled (100%) and cannot be viewed and controlled comfortably.
 Solution
Open the progam folder of Cubase: C:\Program Files\Steinberg\Cubase 8\
32-bit installation on Windows 64 Bit: C:\Program Files (x86)\Steinberg\Cubase 8\
Right-click on "Cubase8.exe".
Select "Properties" from the contextual menu that pops up.
In the newly opened window 'Properties of Cubase8.exe', switch to the tab "Compatibility".
Unmark the option "Disable display scaling on high DPI settings".
Close the window by clicking on OK.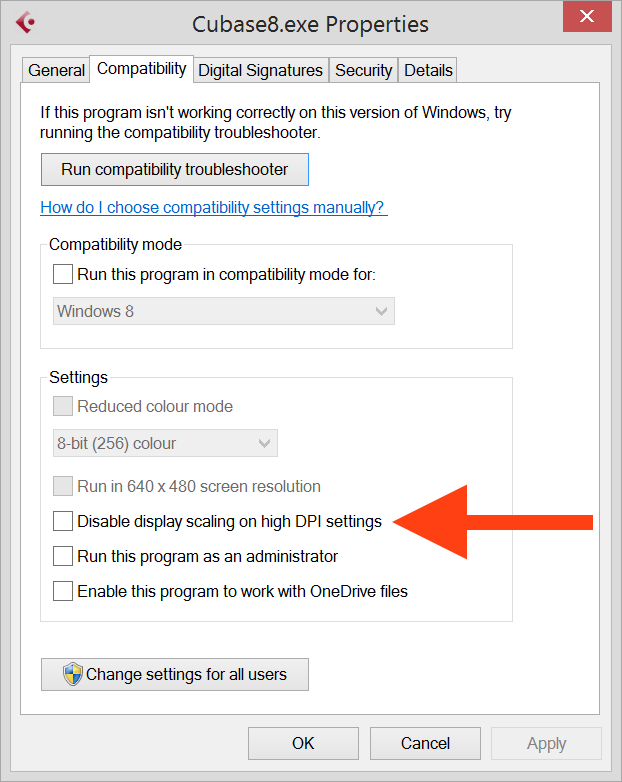 Next time you start Cubase, it will follow the scaling set in Windows.