Problem
On Windows 7, the error message "'This Steinberg product does not support 'Basic and High Contrast Themes' on Windows OS. Please use one of the 'Aero' themes that you can set in the Windows Control Panel." prevents Cubase Pro/Artist 8 and Nuendo 7 from starting.
Cause
Cubase Pro/Artist 8 and Nuendo 7 requires an active Windows Aero on Windows 7.
In addition a graphics card (GPU) with DirectX 10 and WDDM 1.1 support is required for running Cubase Pro/Artist 8.
Solution
On Windows 7 it is necessary to have "Desktop composition" enabled. You can enable this in the Performance Options panel in Windows.
Hold down the Windows key and press Pause/Break (or Start -> Control Panel -> System)
When the System panel appears, click on "Advanced system settings" (left side pane)
In the Advanced tab, under the Performance Section, click on Settings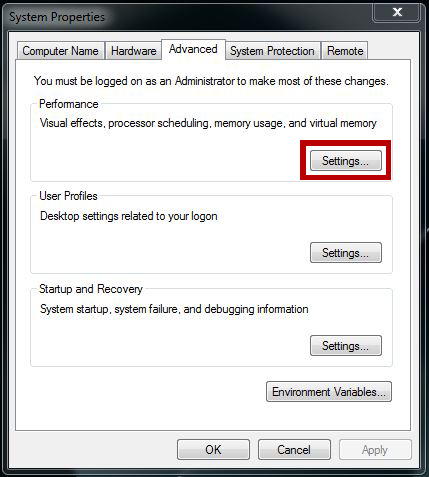 In the Performance Options window (under the Visual Effects tab), flag the "Enable desktop composition" option.
Enable "Use visual styles on windows and buttons"
The "Enable transparent glass" and "Enable Aero Peek" are optional.
After enabling the options, click Apply and then OK.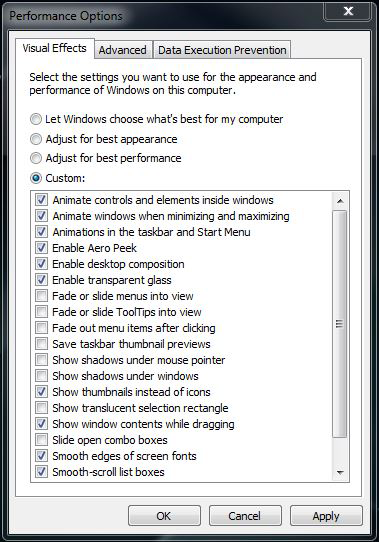 Please note that the "Aero" and "Desktop composition" entries might be missing if you have disabled Windows services or set them to manual.
In this case, selecting a default Aero theme (right-click on Desktop -> Properties) should work and automatically switch the functionality on - if not, you will have to activate the Windows services manually:
Click on Start menu, type "services" in the search field and open Component Services.
Select Services on the left pane.
Scroll down to find "Themes", right-click on it and select Properties.
In the "Themes Properties" panel, set Startup type to "Automatic"
Lastly, when running older programs, Windows could switch to non-Aero mode to force compatibility. In this instance, such programs should not run when Cubase 8 is active.
You can find additional information about Aero at the following links:
http://windows.microsoft.com/en-us/windows-vista/troubleshoot-problems-with-windows-aero

Aero troubleshooter:
http://windows.microsoft.com/en-us/windows7/open-the-aero-troubleshooter