Steinberg offers a rent-to-own (RTO) option via the company Splice which enables customers to pay by installments over a period of time to finally own the product.
Which Steinberg products are included?
Currently, Cubase Pro 12 and Backbone are offered via Splice.
Do I need an additional Splice account?
Yes, as Splice is handling the rent-to-own process, a separate Splice account is mandatory for the duration of the rent period. The email address used does not have to match the Steinberg ID email address.
Does the Splice app have to run in background?
Yes, the Splice app is required to run in the background.
Do I have to be logged in with Splice all the time? 
No, the offline usage of 30 days is the same as with the regular licenses.
Can I update to a new major release version?
The RTO is valid for the product version it was started with only. New major releases are not included and it is not possible to purchase an update for the license at Steinberg. However, updates will be available at Splice and the additional costs will be added to the existing rent-to-own plan.
What about maintenance releases for my product?
Free maintenance updates can be downloaded via the Steinberg Download Assistant as usual.
How is an RTO license shown in SAM?
To differentiate regular perpetual licenses from Splice RTO licenses a "(Splice)" is added to the license.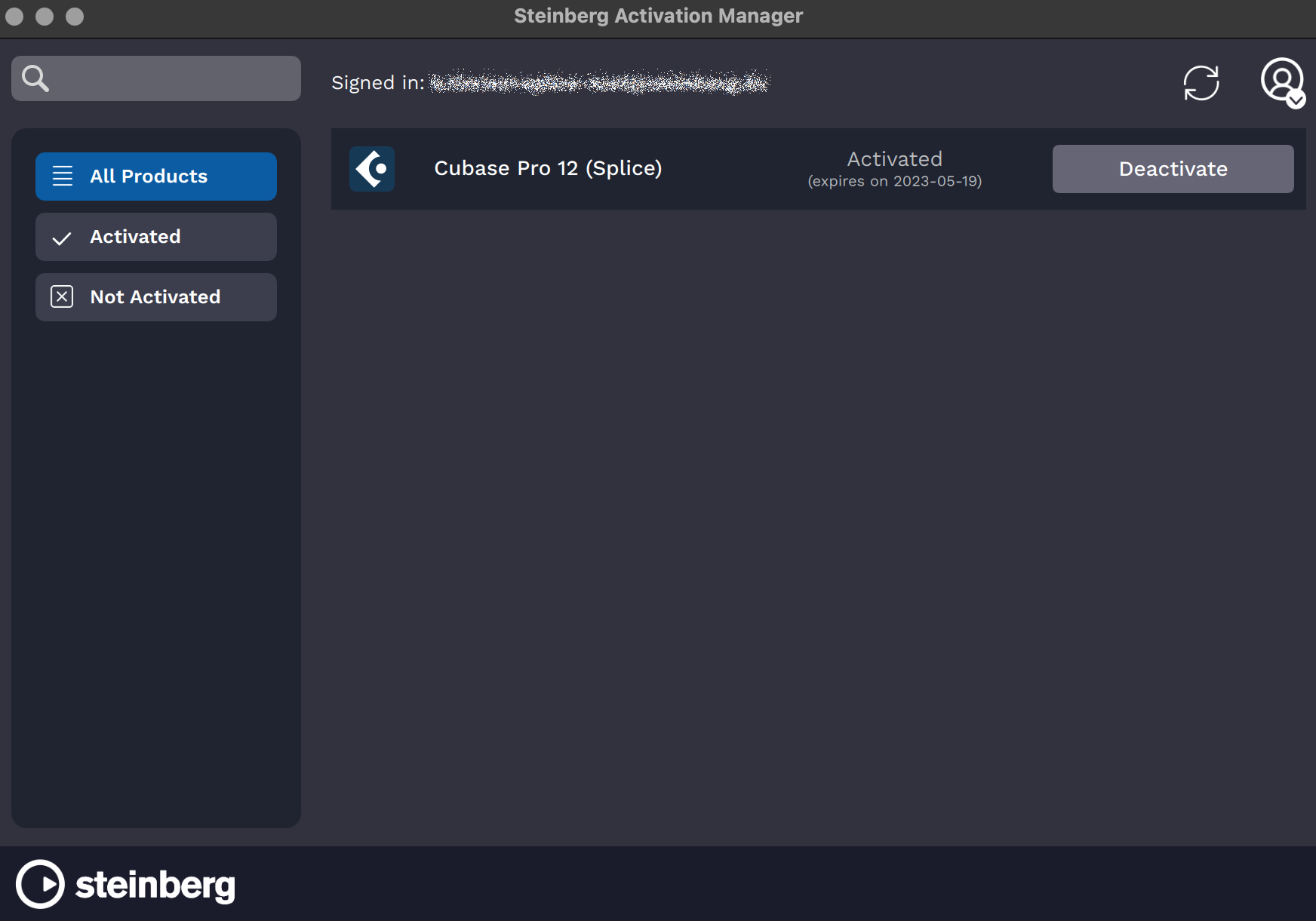 What happens after the RTO period has been completed?
After the final payment, the license will be changed into a regular perpetual license automatically in the Steinberg Activation Manager. This license will be eligible for the regular updates at Steinberg again.