Problem
Using HALion 6.x or Groove Agent 5.x on macOS with Logic Pro X, an error message on launching Logic Pro X may appear: "No valid license detected for ..."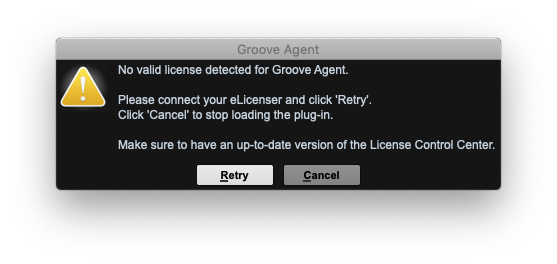 Workaround
A precondition is making sure that the latest updates are installed for Logic Pro X, the involved plug-ins and the eLicenser Control Center! You can find updates for the Steinberg releases in the Steinberg Download Assistant and on our download pages. The latest eLicenser Control Center is available here.
Then, prior to launching Logic Pro X, make sure to start the eLicenser Control Center and keep it running in the background. This should help avoiding the error message and allow for a successful AU plug-in validation run.