Problem
Attempts to carry out license transactions by using the Syncrosoft License Control Center (LCC) fail.
For example, one of the following error messages appear:

"The license server is not running."

"The license could not be downloaded because it is not recognized by the local License Database."

"TokenActivationContainer: XML Parsing error."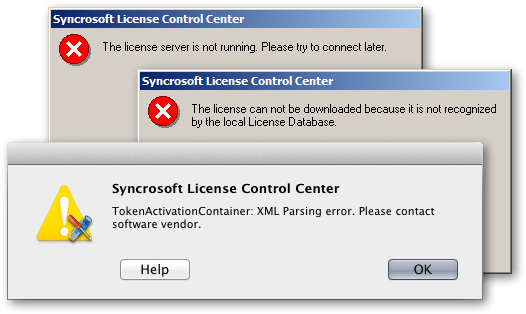 Background
Already in 2009, the LCC has been replaced by the eLicenser Control Center which allows for a more convenient and secure license management. After a 2-year transition period the LCC server has been disabled in October 2011.
Since then license transactions can only be completed by using the eLicenser Control Center.
Solution
Please simply install the latest eLicenser Control Center before you download or transfer a license.

The latest version for your operating system can be found here:

http://www.steinberg.net/en/company/technologies/elicenser.html