"Your software? Your license."
All current Steinberg applications that require a USB-eLicenser (Steinberg Key) include the "ESSENTIAL PRODUCT LICENSE INFORMATION", a card which provides important information on your license.
On the card you'll find an Activation Code. This code is needed to permanently store the license on a USB-eLicenser. Until it has been used, the Activation Code is the most valuable part of your program. Please keep it safe. Losing the Activation Code can be the same as losing the complete program!
As stated on the license information card, instructions on how to download licenses can be found in the Operation Manual, in the enclosed leaflet "Steinberg Activation Guide" and even more detailed in this article.
The face of the ESSENTIAL PRODUCT LICENSE INFORMATION: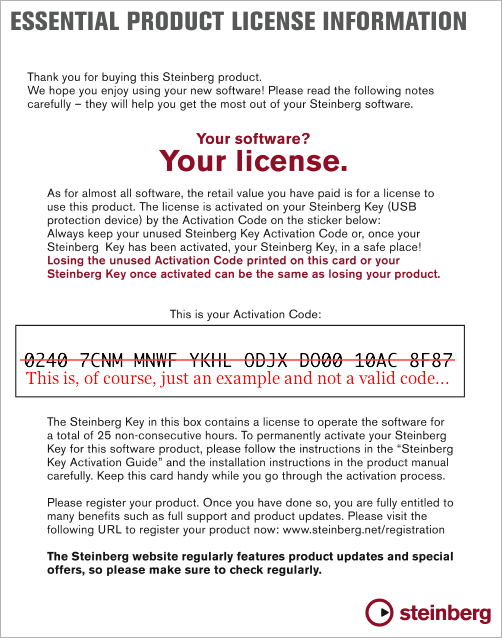 On the reverse side, you'll find translations into several languages:
German, French...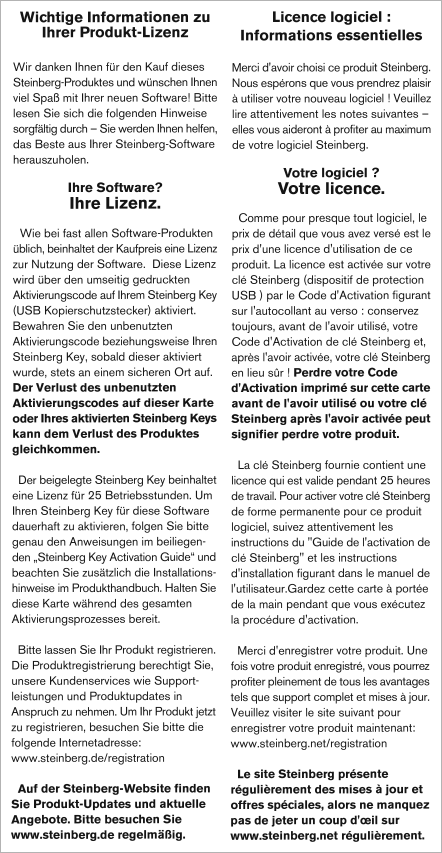 Spanish, Italian...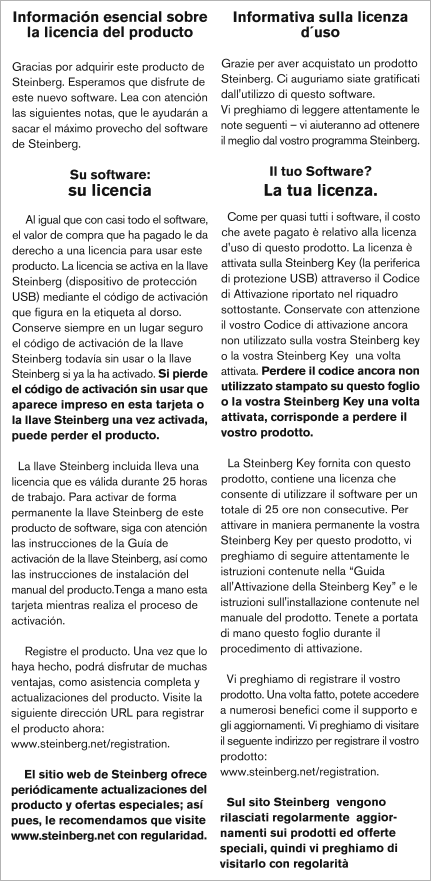 and Japanese: