Problem

In some cases, after starting to record a few tracks simultaneously in Cubase or Nuendo on a Windows Computer that has been optimized for Audio processing, the following error suddenly appears: "Recording Error: Too many tracks recording" and the recording aborts just after a few seconds. 
Cause
The graphics drivers for some NVIDIA video cards include additional optimizations for Gaming or Physics Engines that might impact negatively on the capability of the VST Audio System to handle the audio processing in real-time. 
Solution
At this time the only way to workaround this issue is to perform a new clean installation of the main NVIDIA Graphics Drivers but without the extended Gaming and Physics/Rendering optimizations.
How do I proceed? 
Close all Programs. 
Download the latest drivers for your graphics card here. 
Open the downloaded executable, and follow the instructions to start the installation.  Under "Options", choose "Custom (Advanced)" and click on "next".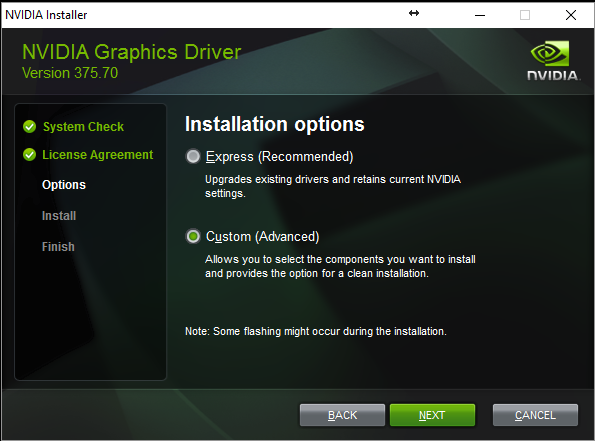 Once the list of components appear, disable all additional components
except the main driver that is greyed out already.
(Optional) Below the list you will find the option to perform a new "Clean
installation" if you prefer so.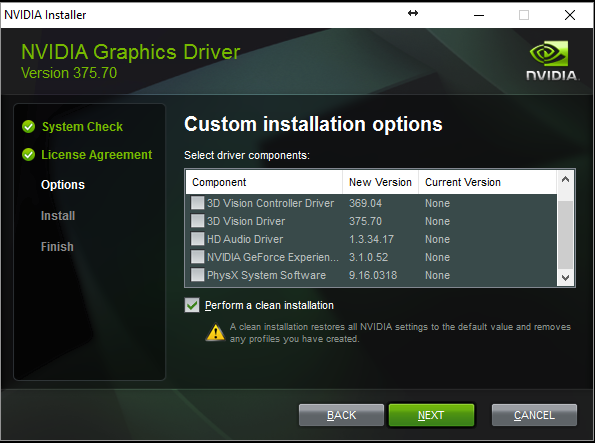 Wait for the installation to complete and restart your System. 
Start the Software, configure the Audio Interface again and adjust the Audio Card Latency if required.